If you're on the fence about adding CBD to your daily wellness regimen, read our success stories to see why so many people choose Green Remedy.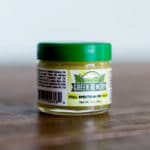 "My husband just started using CBD balm 4 days ago. He is a 71 carpenter who has a lot of neck pain after just 4 days, he feels so much better and has more range of motion. The smell is wonderful and I like all the natural ingredients. Thanks."
Julie Jensen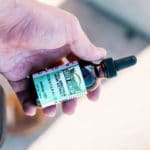 "It helps with my anxiety and I recently broke my leg and It helped tremendously with pain."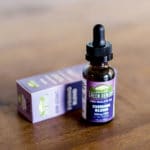 "After each of my babies were born, I suffered from post-partum anxiety, anger, and at times, even psychosis. It wasn't until Thanksgiving of last year (2018) that a friend mentioned how Green Remedy's CBD oil helped her feel 'normal' again, and I decided to give it a try. I had refused the medicine my doctors tried to prescribe me over the years because I'm a breastfeeding mom and the side effects weren't worth it to me. But this CBD oil, from my research & from hearing other people's stories, seemed like it could help. Within the first week I remember thinking "hmm I do feel a little more even-tempered". Then a couple more weeks went by and I realized I felt happier, lighter, & kinder. I was no longer quick to anger when my boys would argue. My response to everything in life seemed better. Then we went on a little vacation, and I forgot to take my CBD oil. By the time we got home from the 3 day trip, I was a mess. The trip itself had been great, but my response to every single thing, even the smallest infractions or the tiniest arguments between our boys, would cause me to blow up. I felt hopeless and I told my husband I needed to get back to taking the CBD. The next day after taking my normal dose, I felt normal again. It absolutely, no doubt in my mind, has made my quality of life better. My husband tells everyone how much it has helped our marriage :), and we 100% trust the quality of oil coming from Green Remedy. So thankful!!"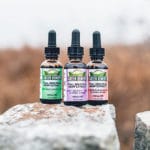 "I've had toe joint replacements and had constant pain and swelling. Had accepted would deal with this from now on. With a friends recommendation purchased and started using CBD oil skepticism turned in to phenomenal results. I no longer have swelling, pain and have almost full flexibility from my toes I'm walking proof of this product its a life changer!!"