---
The Green Remedy Difference
We know there are a lot of CBD companies out there. But none of them are Green Remedy. We are a Kentucky Proud company that produces only the purest and highest quality hemp CBD products available. We believe that our dedication and passion for Kentucky-grown hemp makes the difference, and we know it makes the difference in our customer's lives.
---
---

Full Quality Control
Green Remedy is a vertically-integrated company providing unrivaled quality control delivering you the safest and highest quality CBD products possible.

All-Natural
Only all-natural hemp extract is used in our products with all-natural flavorings and ingredients to guarantee satisfaction.

Clean COAs
Our Certificates of Analysis are some of the cleanest in the hemp CBD business. We pride ourselves on our work, we don't take shortcuts, and it shows in our products.

Kentucky Proud
We are proud to grow our hemp on our farms in Kentucky. As one of the best places in the world to grow hemp, we know our quality starts from the very beginning.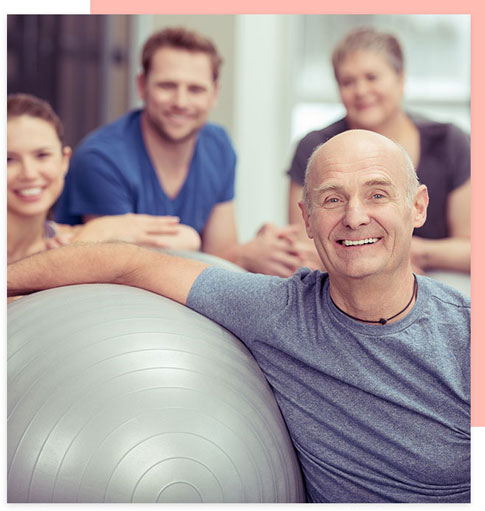 Healthy without the High.
---
Our Kentucky-grown hemp CBD extract has less than 0.3% THC, so you get all the benefits of Green Remedy hemp CBD products without the high. It is 100% legal and easy to get started feeling your best. Studies show that CBD may help with:
Pain and Inflammation Reduction
Stress and Anxiety Relief
Sleep and Immune System Benefits
All the options in the Green Remedy product line ensures that we have the product that's right for you. No matter your preference, we've got the Remedy.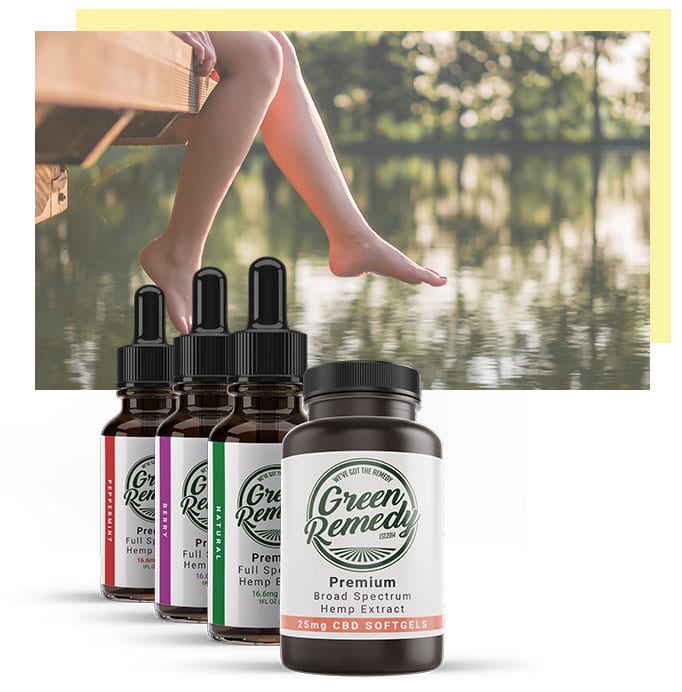 Full-Spectrum. Broad Spectrum. All-Natural.
---
Our Full-Spectrum hemp extracted CBD oil comes in All-Natural, Peppermint, and Berry flavors. No fear of missing out with our Full-Spectrum lineup. It contains vital cannabinoids such as CBD, CBC, CBDV, CBG, and CBDA.
Full spectrum of cannabinoids and terpenes for maximum benefits
Non-GMO, Vegan, and Gluten-free
100% Made in the USA -- No imported ingredients or processes
Looking for a THC free alternative? Try our broad spectrum CBD capsules. You'll still get all the benefits of the cannabinoids and terpenes in hemp minus the THC.
A Topical For Everyone.
---
Green Remedy has carefully crafted these unique topicals using some of the world's most known herbal extracts that have been used for centuries. Our topical products are meant to help relieve minor aches and pains and provide soothing comfort to your skin.
Balm
Lotion
Hot and Cold roll-ons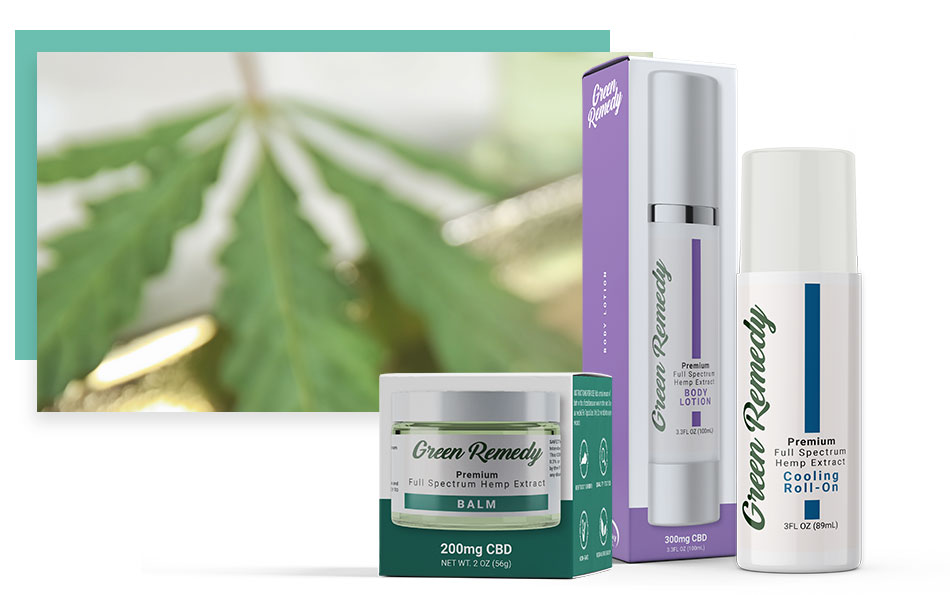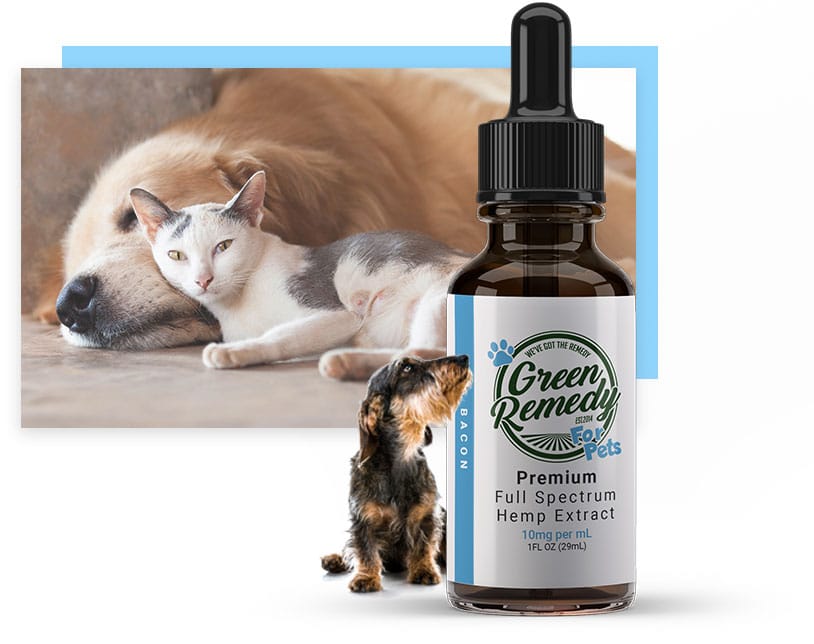 Green Remedy CBD Oil For Pets.
---
Our hemp-extracted CBD oil for pets is a specially crafted formula that gives your pets the full-spectrum of cannabinoids and terpenes to help them feel their best. Our product is 100% safe for your pets and may help with stress, anxiety, mobility, and inflammation.
100% Safe - Non-GMO, Vegan, and Gluten Free
Kentucky Proud - No imported ingredients or processes
All-natural bacon flavor!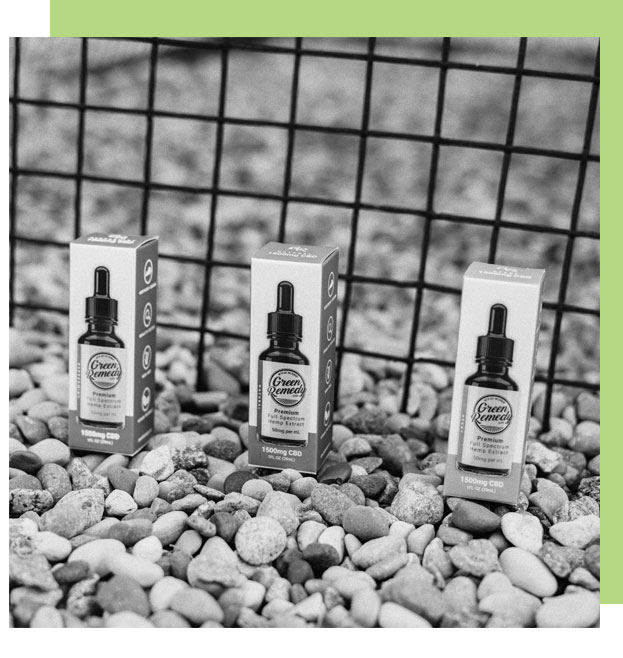 Our Story
From our founder to our employees, we at Green Remedy are native Kentuckians and have been a part of the Kentucky farm family for generations. We bring our history and our passion for hemp to produce and process the best quality U.S. grown hemp for nutritional CBD and hemp food products. We believe in our people, our farms, our product, and our customers.
Tell Us Your Green Remedy Story
We love hearing how Green Remedy has helped our customers. We are passionate about our products and our people, but we are most passionate about our customers. Click the button below to tell us your story.
Want to learn more about Green Remedy?
Enter your email below to stay updated on all the latest news, tips, stories, and discounts offered by us at Green Remedy.